Salam!
Hye hye!
Last Friday I went up north sikit untuk satu Beauty & Health Talk, untuk support my biz partner baru iaitu Fatimah from
imazara.blogspot.com
Yup, you guessed it, kami berkenalan online & Fatimah pun ada impian besar nak jadi jutawan dgn biz

Premium Beautiful!
The trip was really enjoyable! Sambutan sangat menggalakkan, 8 set Premium Beautiful sold out in an hour! Along with a large amount of BBPlus Collagen & Lactolite Health Drink.
Jangan sangka orang utara Selangor tak nak sihat & cantik! Now everybody can be beautiful with Premium Beautiful! Check out the pics!!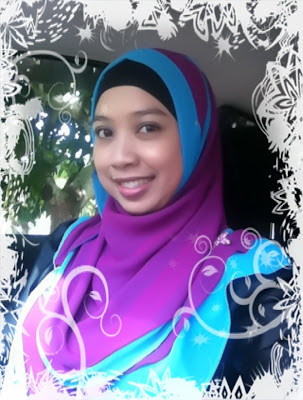 Semangat tu nak bantu rakan kongsi, beli tudung baru from

Saraya Zahret

lagi! Ihiksss...
Nasib baik bawa MPV, boleh muat banyak stock corset!
At this resort lah the Beauty & Health Talk tu diadakan. Very serene surroundings indeed. Tenaaang je kat sini! (Fatimah ni parents dah ada S Class pun nak bisnes lagi, semangat betul!)
Bertubi-tubi client nak ukur & fitting corset lepas talk,

Fatimah (in green kebaya)

tak menang tangan sampai!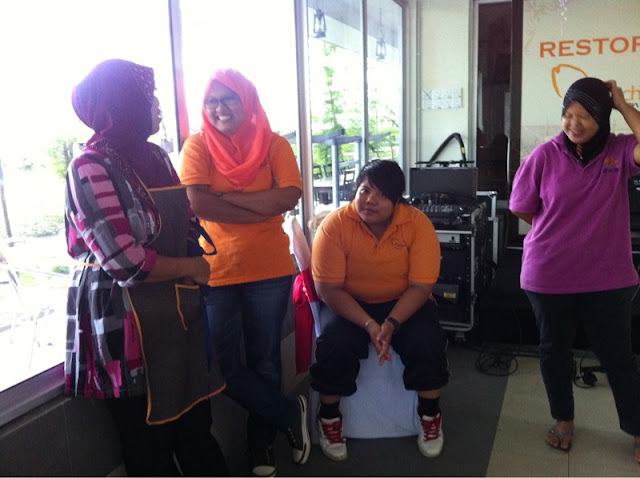 Wajah-wajah excited tunggu turn nak ukur dan fitting!
Amongst our satisfied customer,

Yanti

:)
Yup, you can see immediate effect after wearing this amazing corset!

Fatin

here just couldn't agree more! A few more customer segan tak nak ambil gambar haha! Xpe lah kan :)
Special thanks to Makcik Mas or lebih mesra dgn panggilan

"Ibu"

for organizing this talk. Main sponsor ni! She Fatimah's very sporting mom! Cayalah Ibu!
Selesai talk & fitting clients, time to jalan-jalan! Bestlah resort ni!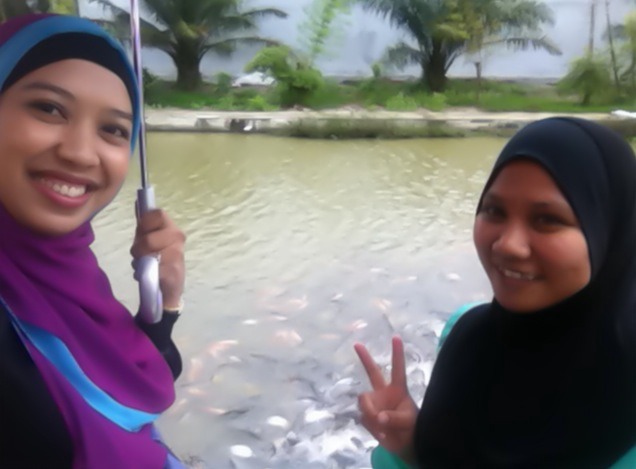 Boleh bagi ikan makan tau!
Tengok tu! Punya la banyaaaak ikaaaaan!!!! (sorry mmg overexcited sikit Mak!)
Lepas jalan-jalan, makan

Mi Udang Banjir

&

Sirap Bandung

kaw!! Memang power!
Well, what not to like about this biz? I got to travel, share the benefits of the wonderful

Premium Beautiful

, meet new people, make new friends, eat yummy food, see new places & best of all, make huge side income from all of it!
Don't hesitate, join us now! :)
- Posted using BlogPress from my iPhone